BIOGRAPHY and LIST OF WORKS.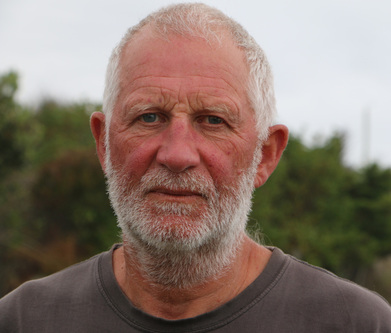 I was born in New Zealand in 1943, educated in Lower Hutt, New Plymouth, and Christchurch (where I graduated with an honours degree in music from the University of Canterbury in 1965). Two years later I joined the staff of the School of Music of my old University, and began a career as teacher and composer in that institution that lasted until 2003.
During that time I became concerned with the difficulties of teaching so called 'creative' activity within the institution (see
T
eacher and Composer in the University
- The dilemma of Self-Regulated Creative Work in an Institution) and also followed a creative path that began with the production of compositions for conventional resources ( songs, string quartet...even an oratorio) through electronic music, sculptural mixed media installation and body performance, to multichannel audio works with and without images.
I now work in a purpose built multichannel audio facility
(Studio 174)
(STUDIO TASKS 2009
)
next door to my house in Christchurch.
Over the years my work has been performed in various venues both in New Zealand and in Australia, UK, Russia, Holland, Germany, Mexico, South America and the USA.
LIST OF WORKS.