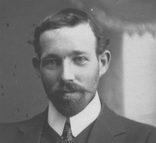 SLEEP EXPOSURE:

SLEEP EXPOSURE began life as an ' audio catalogue' for my contribution to the 'New Directions in New Zealand Music' festival, held in the National Art Gallery in Wellington some time in the mid-1970's.
A number of revisions and permutations followed before the final version was completed in the early 1980's.
The work is dedicated to my paternal grandfather Edward Cousins.